TOMS + TARGET TOGETHER SWEATER: A social media campaign made of wool.
TOMS and Target joined forces for the first time over the holiday season. To bring attention to this new partnership, we created a socially sharable campaign that was all about the power of coming together. The Together Sweater was knit to life.
It was a symbol of the partnership, with the brand story woven into it. A soft and cozy icon of sharing that was impossible to resist.
Sweaters were lovingly packed and shipped to celebrities and influencers with massive audiences.
Instead of paying for posts, we trusted the sweater to work its charm. It swept across celebrity social media, spreading cheer far and wide.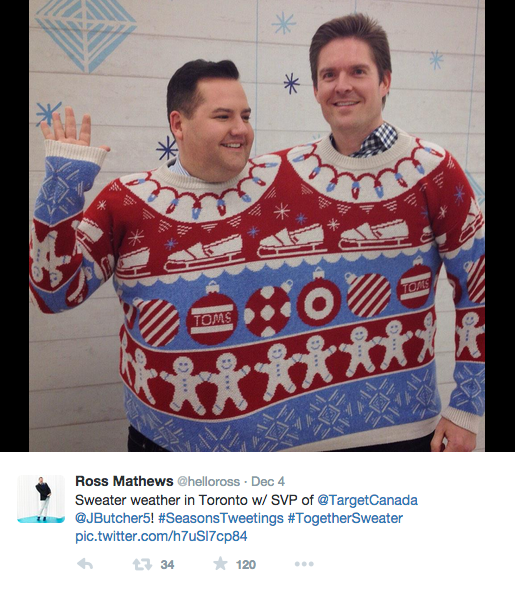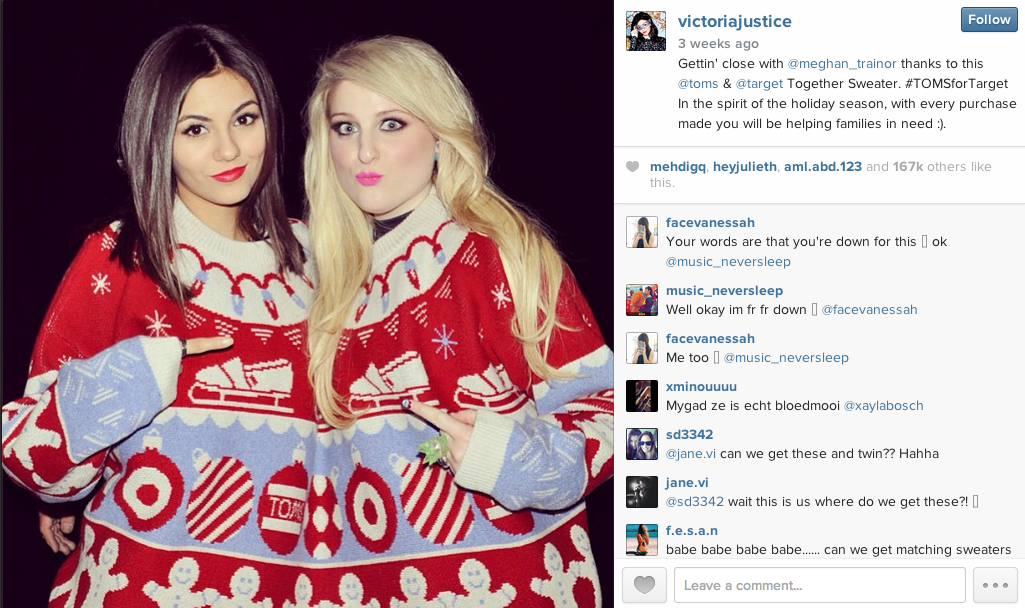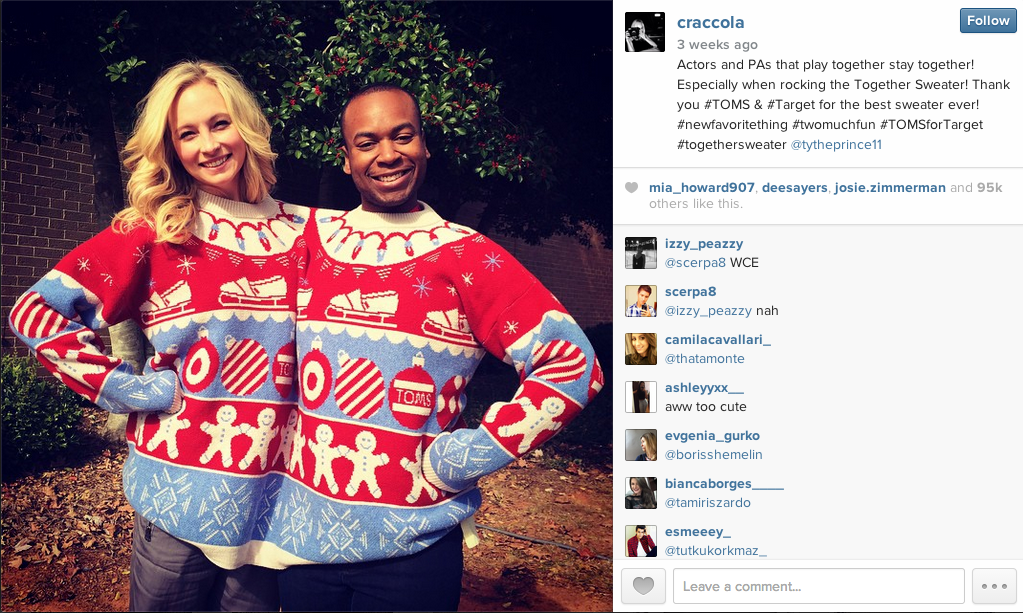 Copywriter: Thomas Kemmeny
Art Director: Josh Engmann
Designers: Tamara Stoddard, Kapono Chung
Creative Directors: Michael Ian Kaye